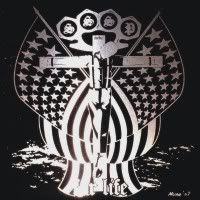 I've been kicking around what to say about this record for a few days now. I want to give it a good review, I really do. I want to be all about this band, but it's hard to be. There's so much hype around these guys right now, which turns me off 100% of the time. And, I know Mark at Koi has his heart in the right place. I'm not going to lie and say I totally love all the releases the label puts out, but I definitely respect the ethics behind the label and I think he's doing a good job with it and puts a lot of time and effort into every release, and this is definately not an exception.
This is much better than
the 7" they put out last year
, and also a lot more along the lines of what I originally expected out of these guys. It's much more based in 80s style US Oi. It reminds me
a lot
of Stars and Stripes, and I can hear a lot of old Youth Defense League in their sound as well. The record certainly has it's moments, but it falls short of matching anything as intense of either of those bands, though. I think a lot of the hype around these guys actually comes partly from older guys
who haven't heard a good Oi LP is years
and get into this because it reminds them of the old stuff (which is completely legit), but I also think that a lot of people who may like the aesthetic behind bands like YDL or Stars and Stripes, but don't want to listen to them because of their politics, are now getting into these guys because they're sort of the same thing but they don't sing about immigration or bombing the middle east.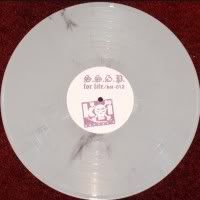 It's a good record, it really, really is, and my writing about it makes it sound so much worse than it is. I tend to pick apart releases that get hyped. Maybe that's a personal problem. I could have done without the instrumental intro, as they're way too common and 99% of the time don't add anything to a record except a couple minutes of filler. I also could have done without the obligatory Oi Oi rocker "Never Give In", which is just another boring song about working class pride* (which manages to misspell "byrd"), but outside of that, it's actually pretty solid. Good, tight songs, the vocals sound like Choke, and they spare us only a couple of breakdowns, so it doesn't get old and formulated right off the bat. I'm glad this record is out. It seems like the US Oi scene is starting to reaffirm itself and I hope more good bands come out of the woodwork. I really like the concept behind the band (the name sort of says it all), and I think they've gotten themselves on the right track now. Hopefully this won't be the last we hear from these guys. They're also supposedly going to start playing shows (up until this point it's been a studio project), so maybe we'll even get a tour out of them.
For the collectors:
There are two common colorways for this record, blue and gold, and there were 200 each pressed. The version that I have is limited to 139, and I guess what they did was tell the pressing plant to just throw whatever leftover vinyl they had from other projects and make limited runs of this on different colors. It breaks down like this (from the
Koi website
:
42 Gold w/blue swirls, 28 Dark Gray, 34 Purple Swirls, 14 Opaque brown/grey/purple marble, 12 Light gray, 6 Clear brown with purple marble, 3 Salmon
The one I've got, I assume, is light gray. There's also a different cover for this version, AND it's worth noting that the guy who did the artwork on this has done some great work with European RAC/Oi bands, and the artwork on this looks great.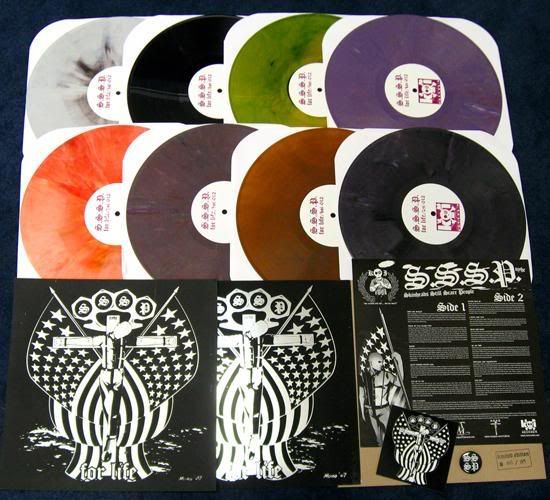 SSSP on MySpace
Koi Records
*I'm working class and proud, but c'mon!