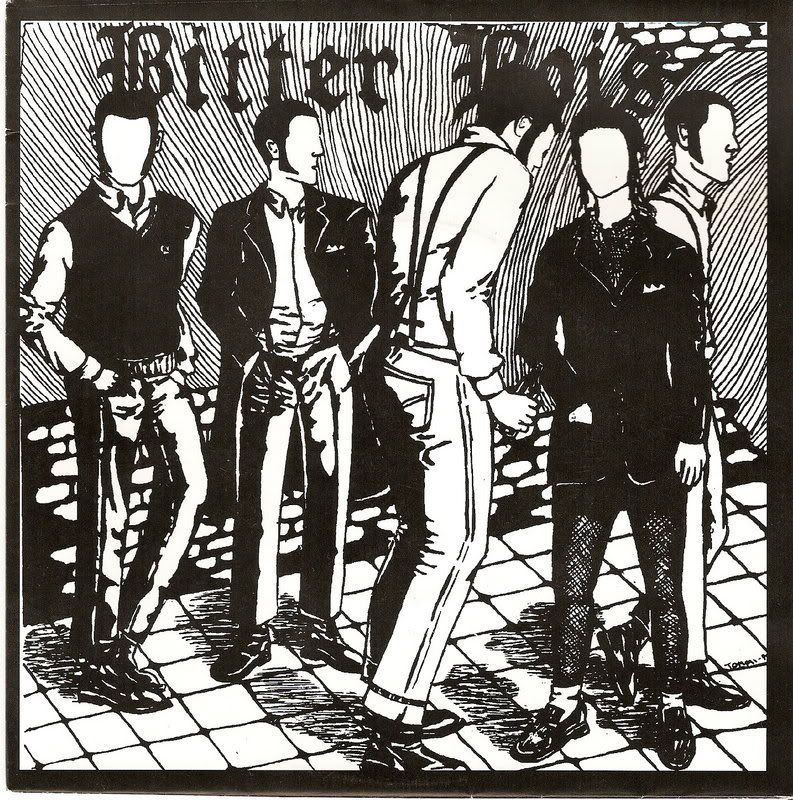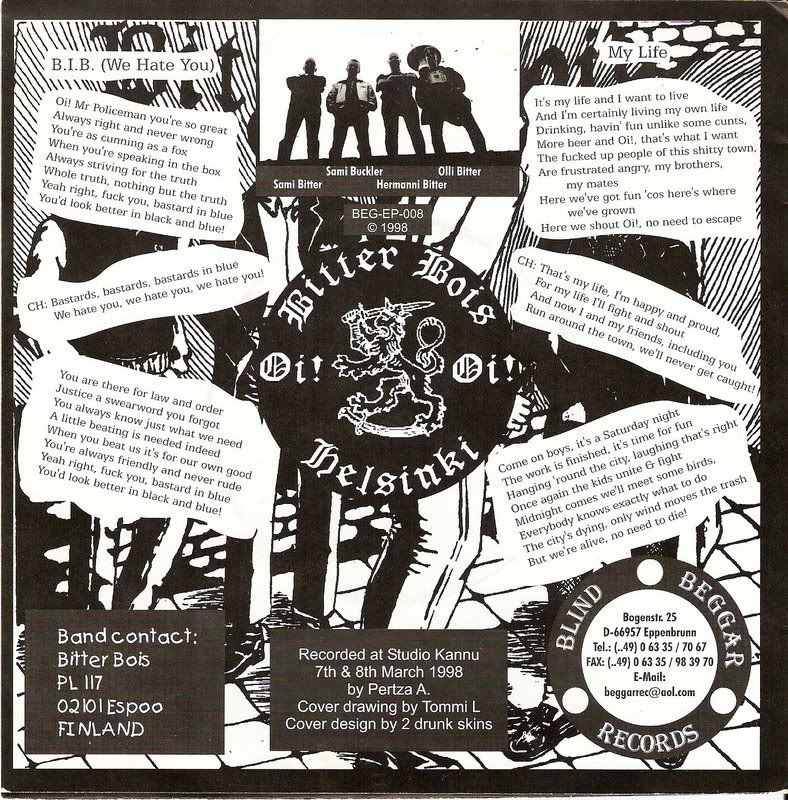 Late 90s Oi from Finland. I seem to remember a lot of people making a big deal out of this band after their appearance on
Punks, Skins, and Herberts
(I'll probably put those tracks up here sometime). These songs would be great if they were shorter, but they get a little tiresome. "Bastards in Blue", the A side, is a great anti-cop anthem that's everything you'd expect it to be, plus about 45 extra seconds. This record was pressed by a German label called
Blind Beggar Records
and the original pressing was on white vinyl. Their
page for the record
states that it's a "double A side record" and both sides should have "Bastards in Blue" on it, but I ripped this 7" myself and so I know for a fact it's a two song record. Weird.
Don't know much else about these guys. They put out one more 7" that I don't have, but that's about it. Any other info?
Enjoy!
Download Self Titled 7"