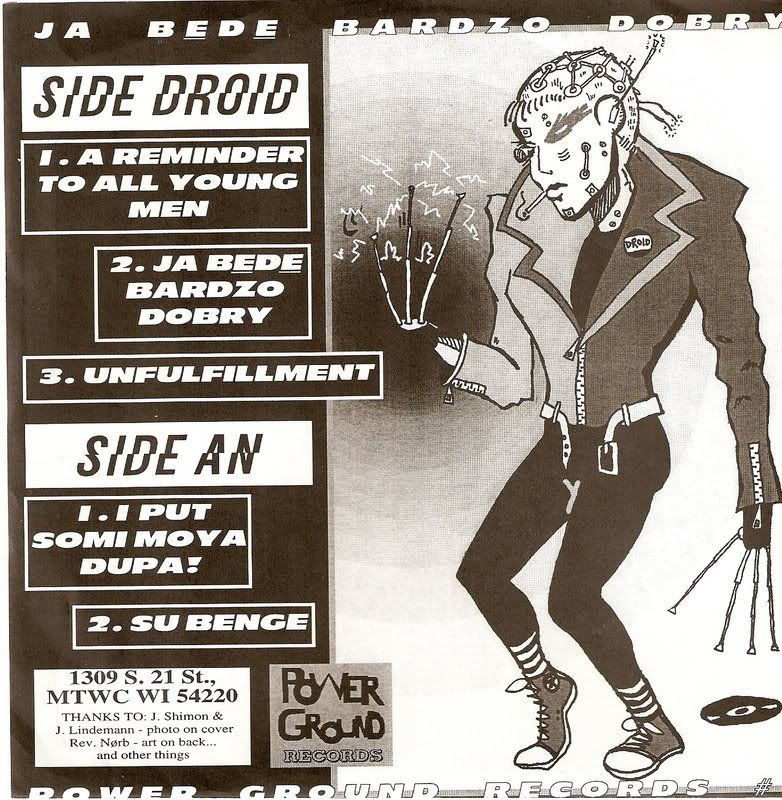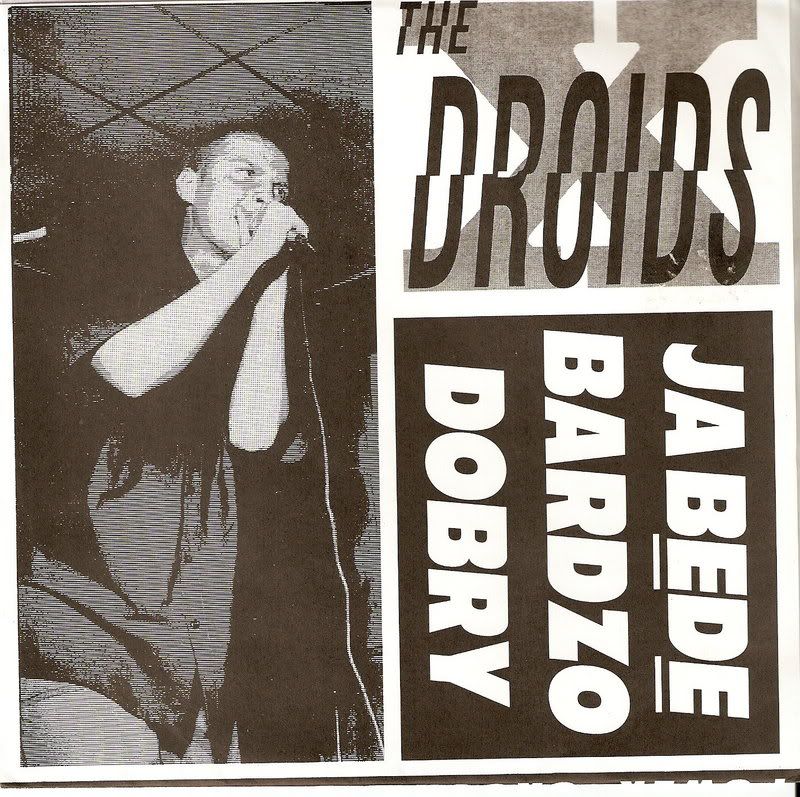 This one is from 1994. Maybe some of the native Midwesterners who read this can shed some light on this band, but I doubt it. According to the insert, they were only a band for 3 months.
The Droids were from a Polish neighborhood in Green Bay, WI (and not actually from Poland). Three of the five songs on this record are actually sung in Polish. They've got sort of a melodic sound, but it's still edgy. I don't really have much to say about them because I don't really know anything about them. Any of the native Midwesterners who read this might be able to shed a little light, but I doubt it, this record seems pretty obscure.
I did Google this and found a couple mailorder catalogs that have ancient copies of this, as well a couple of copies floating around on eBay. I also found
a page for Power Ground Records
, who released this record, but with NO info other than a discography (which includes an earlier Droids split 7" with a band called Boris the Sprinkler) and a header that reads "WE'RE BACK" posted April 17, 2007. Who are you people!??
Download Ja Bede Bardzo Dobry