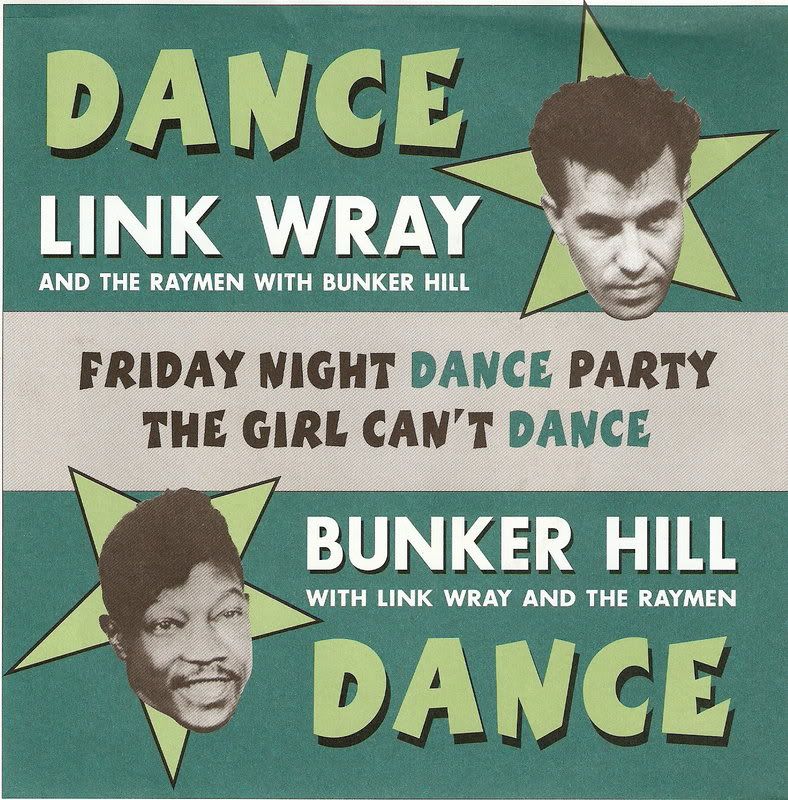 I've been on a 60s kick lately (it happens every few months), so I figured I should post one of my favorite 60s songs, which also happens to be one of the loudest, craziest, most out-of-control rockers of all time, regardless of the decade.
Rock guitar legend Link Wray did a couple of sessions with a former boxer going under the name "Bunker Hill" in the early 1960s. His real name was David Walker and has achieved minor success in gospel groups before he met up with Link Wray (supposedly the stage name was because he didn't want his friends from the gospel world knowing he was playing rock music).
A lot of the material Bunker Hill recorded with the Raymen is great, but nothing,
nothing
matches this recording. Anyone who tells you that rock was unexciting before punk came along obviously never heard this cut, it blows most punk right out of the water by sheer sonic force.
This song is available on CD on
Missing Links Vol. 3
, and as a 7" single with a version of "Friday Night Dance Party" on
Norton Records
.
Download
Bunker Hill and Link Wray-"The Girl Can't Dance