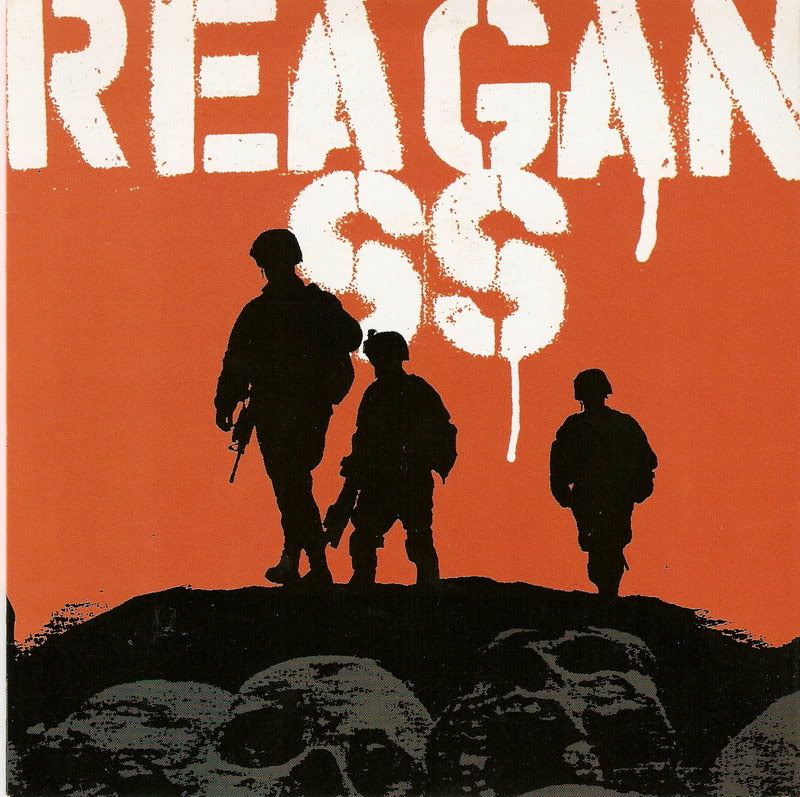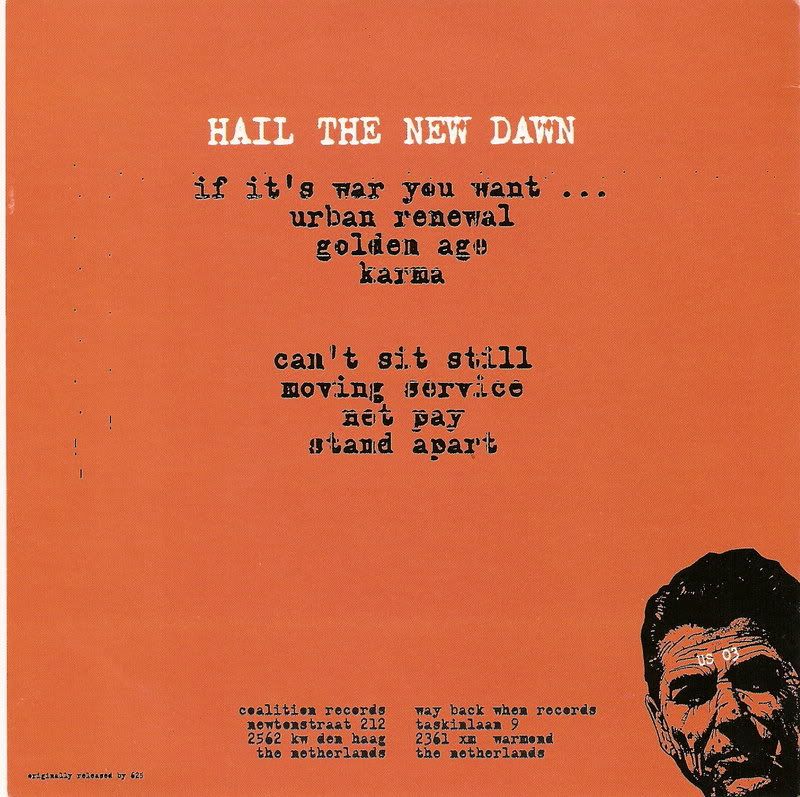 This was one of my favorite records for a really long time. It's still great, but it's nothing compared to Reagan SS's
more recent records
. For what it is, it's great. Full-on, driving thrashcore that only knew one speed: as fast as possible.
As I've said in reviews about Reagan SS before, there's not a lot to say about them. They've also said this interviews, they want their records to speak for themselves. This record was originally put out by 625 Records, but the version I ripped it off is the re-press on Coalition/Way Back When Records, both labels based out of the Netherlands. It's pressed on thick ass
seafoam green
vinyl. Pretty awesome.
Download Hail the New Dawn