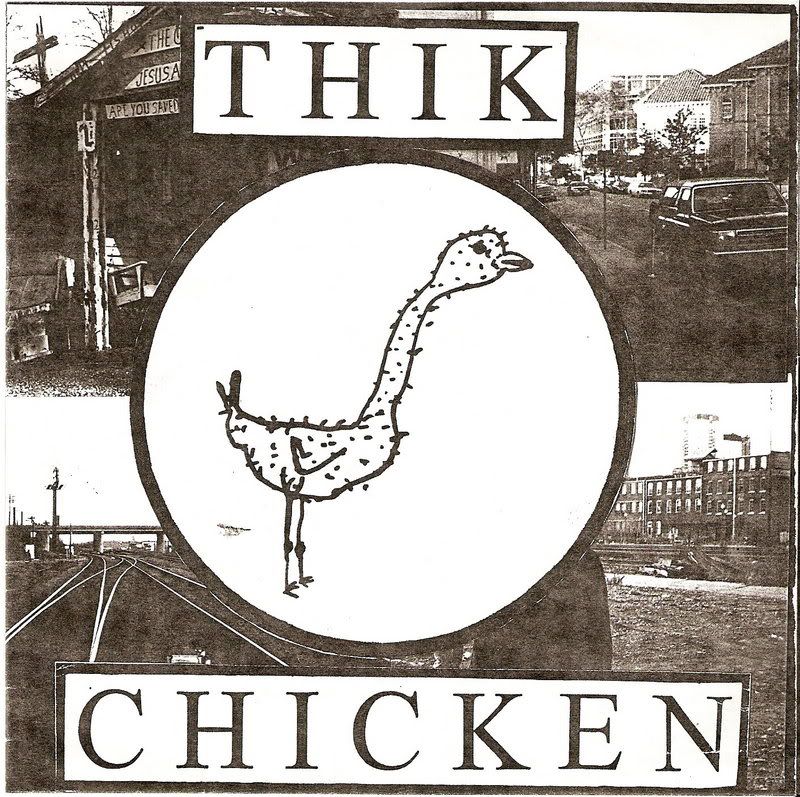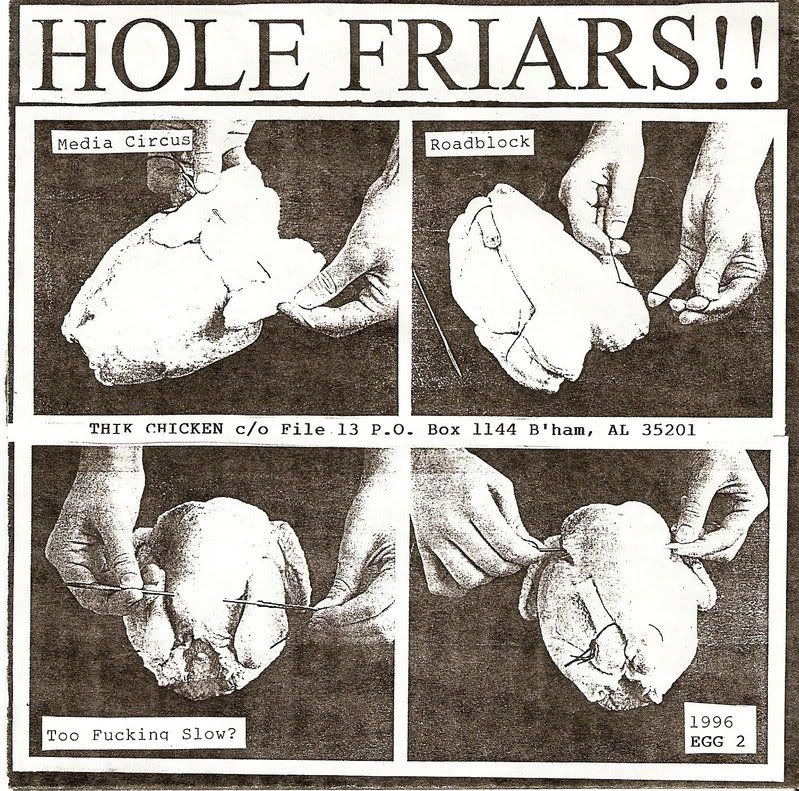 Today begins the official holiday season. Which means in-laws. Which means that, to deal with in-laws, I will get drunk tomorrow morning around 9 and hopefully not meet back up with sobriety until January 1st.
Here's another great one from the 90s to hold you over on your holiday weekend. Thik Chicken were a Birmingham band, so I'm obligated to stick up for them. Maybe it's just the holidays and Chicago's too fucking cold so I'm thinking of home.
Thik Chicken were considered a "File 13" band
("File 13 is just a name for music from a certain group of bands from Birmingham, Alabama. We used it to put out our own tapes and records and what not. Since we never made any money to speak of, you wouldn't call it a business")
, along with Lamenstra, the Dougs, and a few others. The most recent incarnation is
Skeptic?
, who were featured on
the last podcast
.
The band had a demo tape before this that I've heard but don't have, and this 7" was the last thing they recorded.
Maximum Rock n Roll
liked the A side, but the B side, a spoof on 90s "alternative" rock apparently went right over their heads and they slammed it. There used to be a site with a ton of info. on all the File 13 bands, but it shut down about a year ago. "Road Block" was on the Alabama punk/hardcore compilation
We Did It Our Own Way
I put out a few years ago.
There was talk of a CD coming out that featured all the 7" songs, the demo tape, and a live set, but it never materialized.
Media Circus
Road Block
Too Fucking Slow?