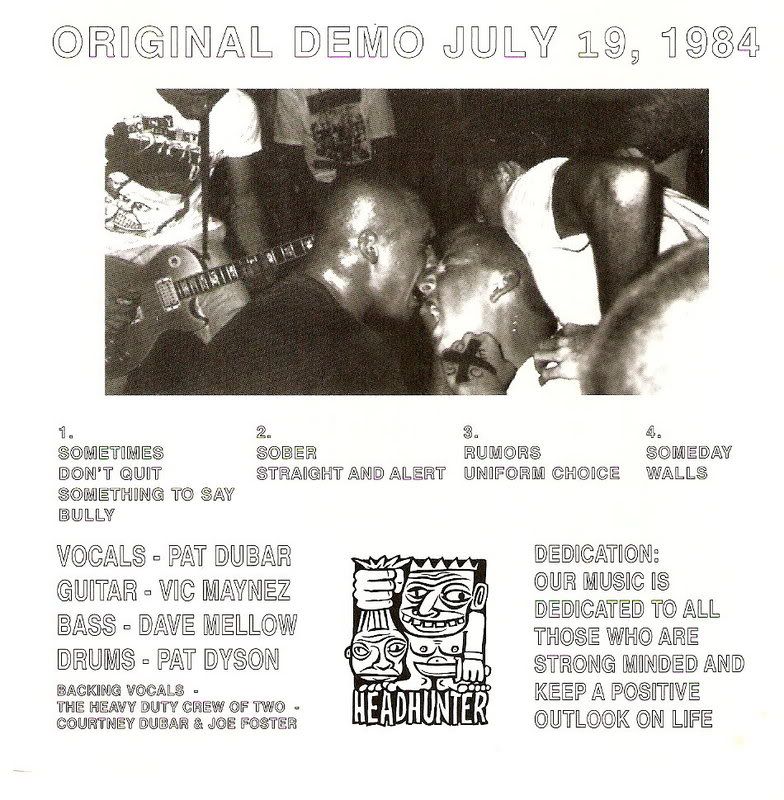 I'd seen this around a few times as a 2x7" and was always curious as to how it sounded.
Screaming for a Change
is such a classic example of the style, and I wanted to hear the earlier versions of the songs that turned into the hits from the LP, but it seemed like whenever I came across the record, it was always a little out of my price-range when I was short on cash.
A few weeks ago I happened to find it on CD at a used record shop down the street for $4. I didn't even know there was a CD version, and it doesn't look like there was much thought given to it since the artwork still has the tracklist separated into Sides 1, 2, 3, and 4.
The demo was recorded July 19th, 1984, and was released in 1990. Honestly, I was a little let down. It's not like the versions are bad or anything, but they're really almost identical to the LP versions but some parts a little slower and sloppier. It's good from a historical standpoint but if you're into their later material it's not something you'll be listening to all the time.
Download Early Demos