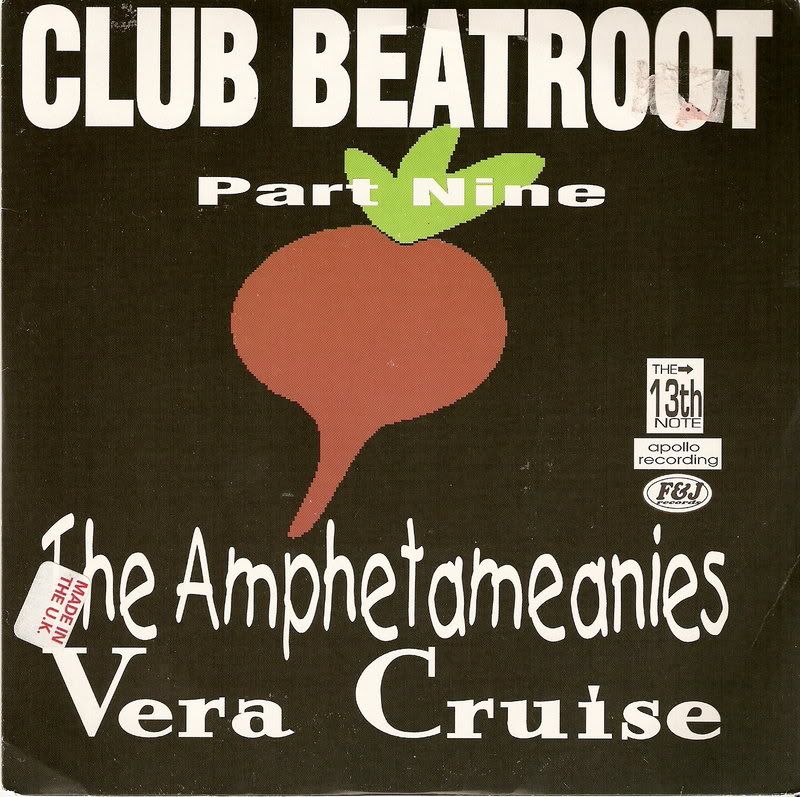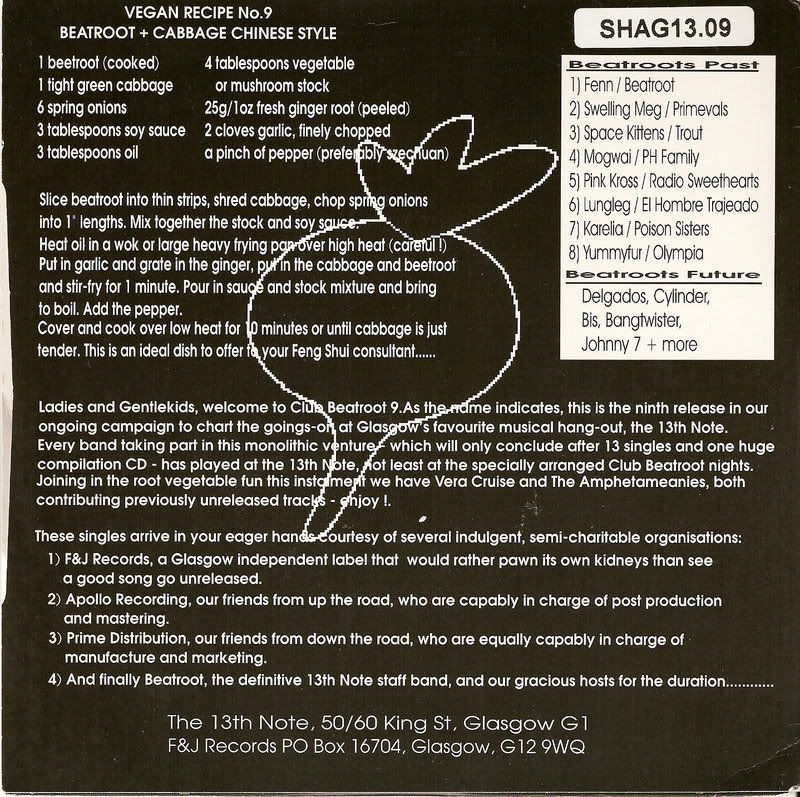 I figured I might as well put this up as long as I was making a copy. I came across this years ago and kept it because of the
Amphetameanies
side, which is solid gold if you're into two tone style ska. The Vera Cruise side, to me, is boring. Some of you might go nuts over it, though. This isn't at all the stuff I normally post, but who cares? It's my blog!
The reason I thought about this record:
I was reading the (or one of the) recent issue(s) of
Razorcake
and noticed an interview with
Lilly Allen
, which I found very odd, but whatever. I was reading over it, they started talking about ska, and somehow this band was mentioned, and the interviewer said that the band featured members of
Franz Ferdinand
before they got famous. Now, I've never actually heard Franz Ferdinand, but I don't imagine they're very good. I also found it odd that band was brought up and Lilly Allen recognized the Amphetameanies right off (I've never known ANYONE who had ever heard of the band besides me, even die-hard ska fans), but she's British, so maybe they're big overseas and just haven't done anything in the US.
Anyway, here it is. The 45 was released as a part of a series raising funds/promote a DIY club in Glasgow.
Download Club Beatroot Pt. 9