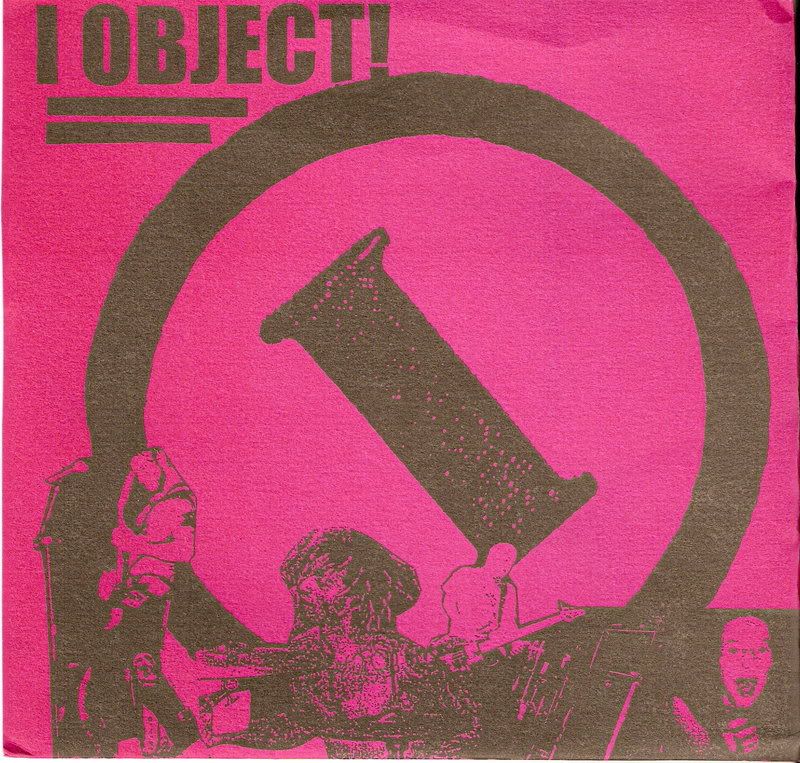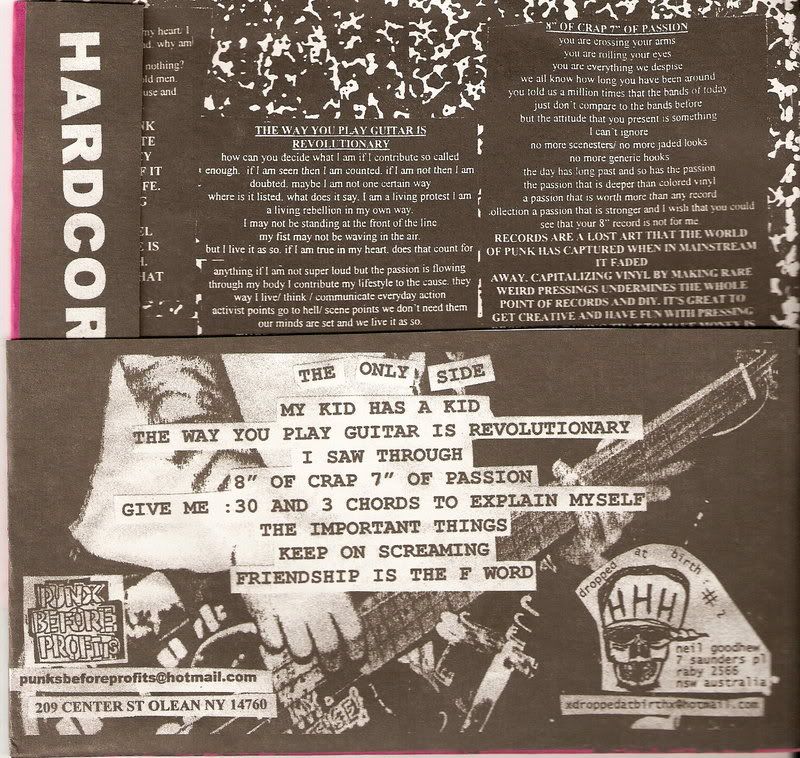 I have a long personal history with I Object! (with an exclamation point like Against Me!, but not as pretentious) that's too long to explain here as this post will probably be too long as it is(and honestly, I just don't have the energy for it after the holidays).
This 7" was sold as a pre-order on their first winter tour a few years ago. When you bought it, they gave you a CD of all the songs with a couple extra tracks, and you wrote down your address for them to send you a copy when it came out. When they played Birmingham that tour, they took a wrong turn on the interstate and ended up in Montgomery, about an hour South of the city. They finally made it into town and to the right place for the show, set up in about 2 minutes, and played something like 12 songs. I timed them, and they played for 9 minutes. The band they were on tour with (John Wayne's Severed Head) weren't near as good, and I don't know if they went on to do anything else.
This 7" is still the best thing the band has ever released. There was a good split with a Michigan band called Forever Youth, and one more 7" called
America Today
that came out on a German label, I think. Their stuff after that wasn't ever as interesting to, even though I still own it all. It's heavier and a little slower, it just didn't suck me in like this record.
Live
, this band is still one of the best bands you will ever go see. They also hold the distinction of being one of the first US bands to actively import records by hardcore bands from third world countries, and then try and tour those countries (I've read account by people in Eastern Europe who think of I Object! the same way a lot of American think of Black Flag). I hate to think of all the music I would have missed out on had I not gotten to know these guys and had the advantage of their activism towards a global punk movement.
I believe there were 1,000 of these pressed. 500 on this version, marbled red with a silk screened b side, and 500 on orange. The 7" is long out of print, but is compiled on
The First Two Years
CD, with the aforementioned Forever Youth 7" and extra demo tracks from the tour sampler, as well as other compilation tracks and demos. And yes, there are 8 songs on this record, on
ONE SIDE
.
Download Pink 7"