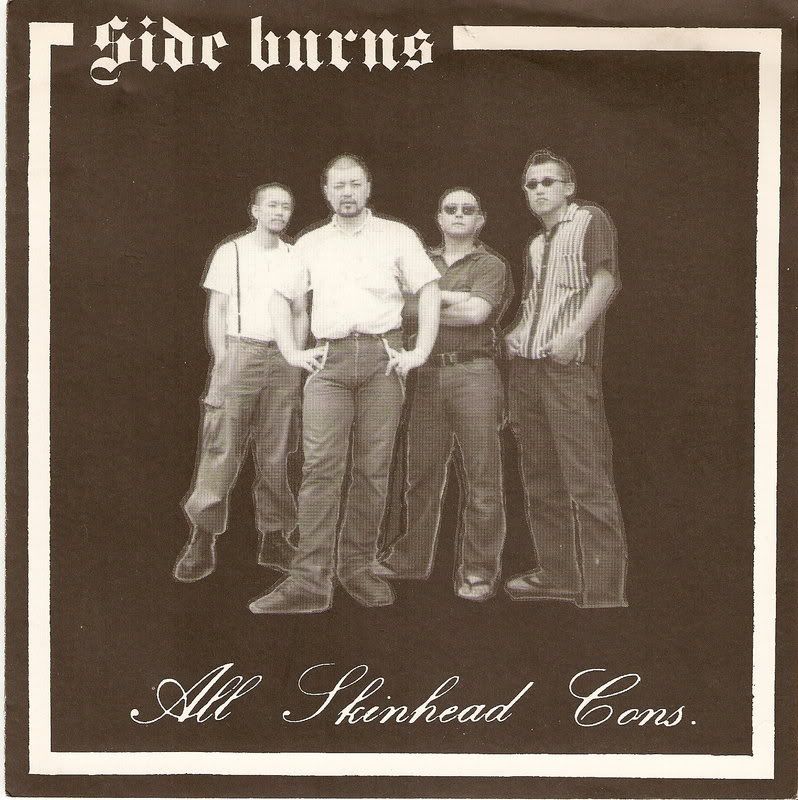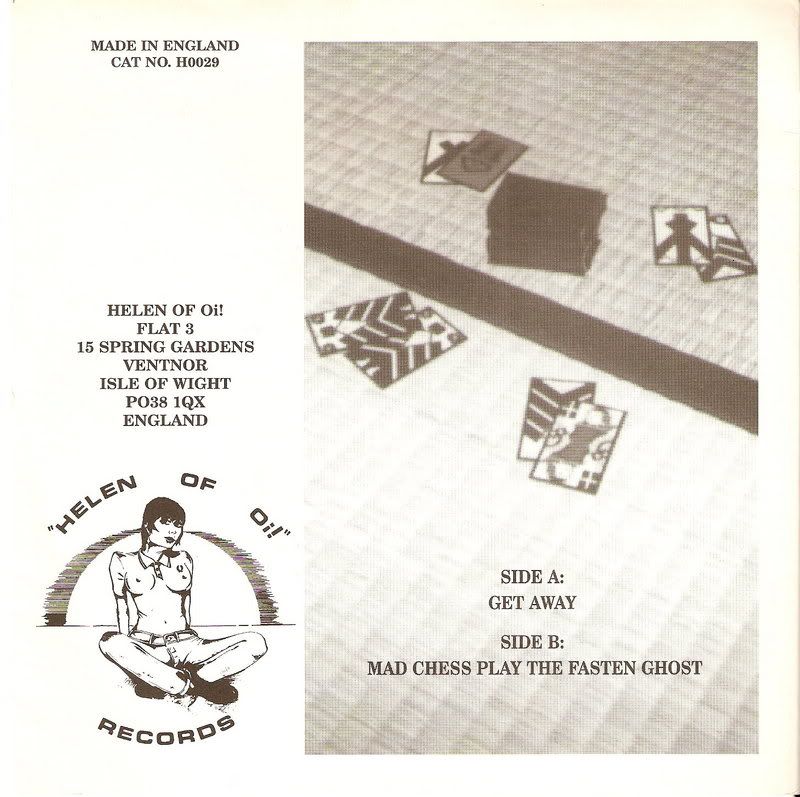 The Sideburns were Osaka's ruling Oi! superstars in the 90s. They had at least one other release, an LP called
Golden Hits
that's at least as good as this, if you ever track it down, let me know, I want a copy. I believe they also had an earlier 7".
The record isn't really straightforward Oi! (by American or British Oi! standards). It's bit more melodic, and the B side is a pretty dark song about...well, I don't really know what it's about (also, sorry about all the surface noise at the beginning of that track, there's a really long fade-in on the record). I think I should just share the lyrics inside:
"We can have a lot of thought
We can have any fun
But there need to stop
Mad chess play the fasten ghost"
Are they on drugs or does this just not translate too well into English?
Get Away
Mad Chess Play the Fasten Ghost