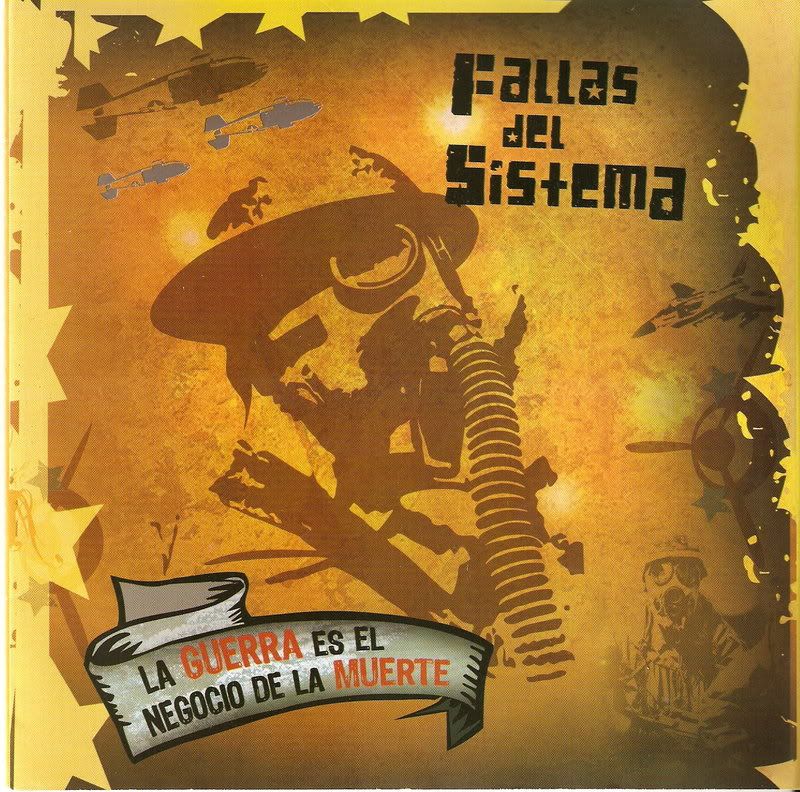 I'd never heard of these guys before this 7" came in the mail, but apparently they've been around over 12 years. They're from Mexico, and thinking on it, I really don't know anything about Mexican or any other South or Central American bands except what gets released on Six Weeks or 625, and I really don't hear much about bands from South of the US border. Apparently the Mexican post offices are really bad, so there's a low amount of trading with Mexican labels, which is why this stuff is so obscure in the US.
Anyway, onto the record. The A side is a pro-Zapatista anthem called "Himno Zapatista". There's a really huge influence from British Oi! on it, think a little Cock Sparrer with the more anthemic Business edge. It's super melodic with a lot of gang vocals. It's actually a good song, the melody is catchy and the chorus is a great sing along (if you know Spanish), but it's a little long and gets sort of tiring.
The B side is totally different. They switch into a thrashy 80s hardcore style with gruff vocals and even a breakdown. There's a definite Discharge influence, but they're not going metal like a lot of the current "d-beat" bands. It's pretty solid stuff, all in all.
Fallas Del Sistema Official Site
(in Spanish)
And this thing is even on
Interpunk
.
No free track because it's only three songs and will probably wind up on a Podcast soon.