Last night I was out at what was supposed to be the Southside's "Soul Night", but is really just a bunch of skinheads and mods spinning/listening to good tunes, almost none of which is actually Soul. The DJs are collectively the
FCS Soundsystem
, which was two DJs, but it seems now they've added a third. I cut out at midnight (I've found I rather enjoy being responsible and leaving before drinking too much to safely drive), so I missed the last two hours of music, but I heard some great stuff while I was there. But, anyway...
There are a couple of records I've promised people out in "the real world" that I'd post here, and this is one of them. More are to follow.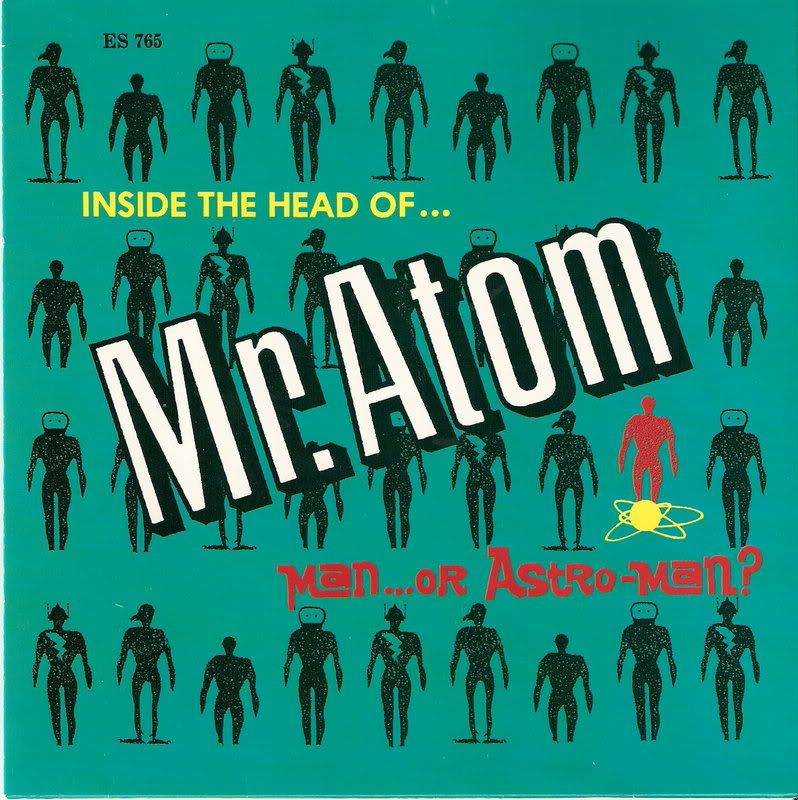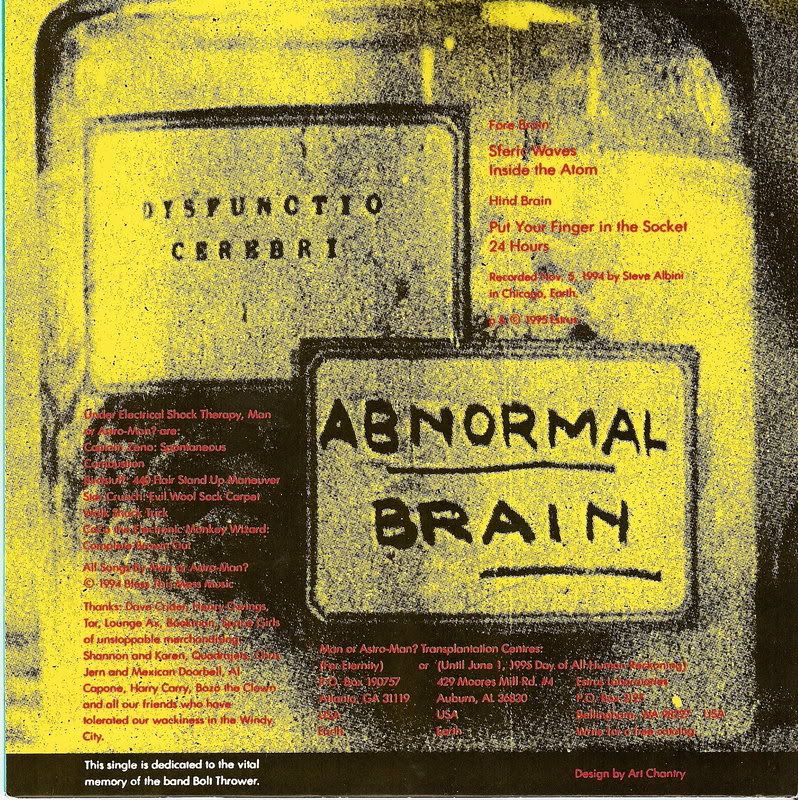 Man...Or Astroman? were considered a Birmingham band, but they were actually based out of a nearby college town called Auburn (home of the world famous Auburn Tigers!). They were great live, and their
reunion set
a little over a year ago was bittersweet; the show was great, but it was sad it just a one-off gig (as much as I harp on drawn out reunions, this one should have gone on forever). All of their recorded material is superb, and this 7" is pretty much a random example of how awesome they were rather than one of their more "classic" releases. It was produced by
Steve Albini
and released by Estrus Records in 1995, "dedicated to the vital power of the band Bolt Thrower" (who I know nothing about, I should get on that).
Download Inside the Head of Mr. Atom!