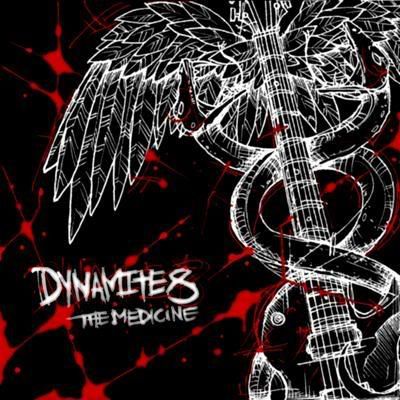 This is an awful, boring, and grating record that tries to be both punk and "accessible" to a mainstream audience and fails at both. All I could think of the whole time I listened to this was that it sounded like the band that some "rocker" girl on American Idol would start after she duped her 13 year-old girl fanbase into thinking this music was good.
There are a few points of catchy-as-hell guitar riffs, especially the closing riff on the title track, but it's all lost in generic songwriting, boring arrangements, and the most imperious vocals I've ever had to listen to. I've listened to this CD several times on several seperate occasions thinking maybe it would grow on me, but instead it actually gets worse. I can't make judgement calls based on a sound, but it honestly feels like this band is trying to capatalize on their "ex members of..." credits (that include Fabulous Disaster and the Angry Amputees), and they're also taking full advantage of the (backwards and sexist) "pro-woman" (read: "exploit women and act like it makes you enlightened") state of punk and hardcore now*.
Free track:
Horror Belle
(the only tolerable song on the CD)
Dynamite 8 Official Website
*I know I'm probably going to get a lot of shit for that statement, and I'm not saying it this band is or is not doing that, but I
have
noticed an influx in bands actively recruiting female members for "scene points". I've been in bands with girls and have had both good and bad experiences in those situations, but none of those experiences had anything to do with them being girls. I wish everyone else would wake up to that and just realize that if you have a girl in your band, that's cool, let her play and do her thing, don't flaunt her and make sure everyone pays special attention like she's some sort of freak. Nine times out of ten if I write about a band on this blog that I like and happens to have a female member, I make sure not to even mention it because if a band is good, they're going to be good whether their guitarist is a super-hot blonde girl or not.