Aerosols-Self Titled LP + 7"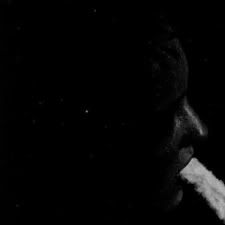 After three amazing singles, Massachusetts's AEROSOLS unleash their debut full-length; a complete assault on the listener and the world on a whole. Lyrically, the band constantly references pain and mental instability, turning depression into a political stance against the system for psychiatric treatment in songs like "Settle for Hell" and "The Weird Turn Pro", which slams Hunter S. Thompson for his suicide. Musically they completely tear apart the listener, though they don't fall into the trap of relying on mere speed to berate their audience. Slower, BLACK FLAG inspired songs like "God Is USA's Terrorist" use dissonant guitar riffs that creep out of the mix reminescent of HIS HERO IS GONE, while in other parts the band sounds more like the under-appreciated ANODYNE. Comparisons to NEGATIVE APPROACH or even NO COMMENT are good, but are too obvious and sell the band short. The tracks run together with a hurried, anxious tone and that never lets up. If CEREMONY were the band that introduced the youngest generation of hardcore to bleak, power violence infused punk, then this band should be the one to blow those kids out of the water.
MP3s:
God is USA's Terrorist
Credible Threat
Before anyone starts whining I'm going go ahead and say "No, I will not post this whole album up for download." I know this record is currently a big deal because it sold out so quickly and
I Could Die Tomorrow
removed their link over a misunderstanding. The re-presses of this album will be for sale soon.
Keep watching
Youth Attack
to order the LP when it gets re-pressed.