I fixed my record player myself, no thanks to those total assholes at Numark. I bought the thing April of last year and when I e-mailed technical support they informed me it was "out of warranty" (after less than A YEAR), but were really helpful in recommending two repair shops I could take it to. One was in New Jersey and the other one was in Southern California. I'm in Birmingham, Alabama. Thanks, guys.
Insect Warfare-At War With Grindcore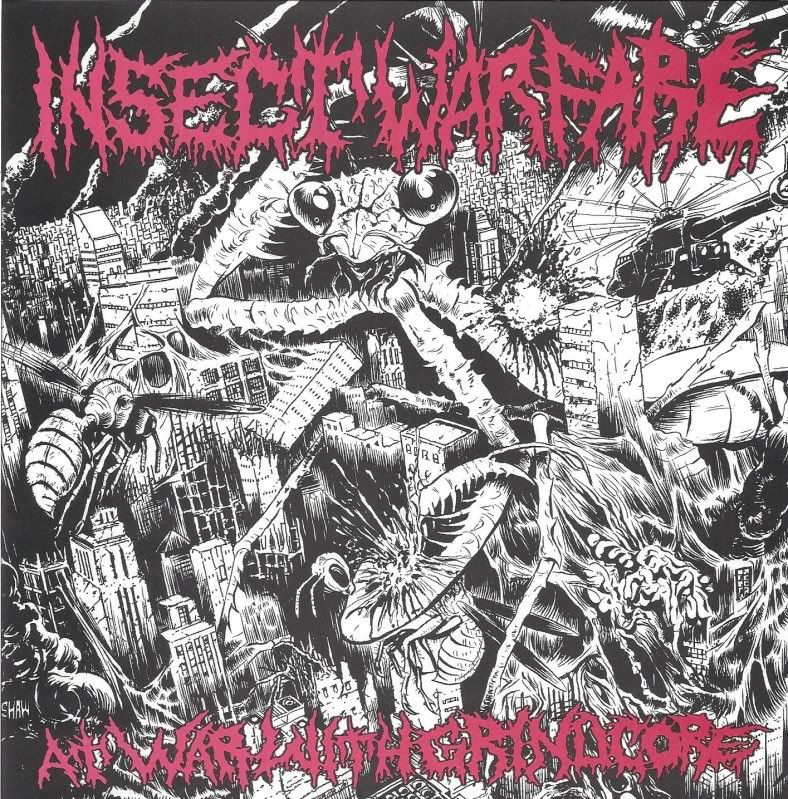 I basically started this blog because people I know that aren't really friends of mine are asking me to borrow records and I don't want to let them because I know they'll scratch them or lose them or something. Also, because I want you to send me your records for free, but that's a different story.
Anyway, people are always asking about Insect Warfare because I guess they're "the" grind band of the last few years. They're good but their early records aren't really amazing. I like it enough, I just question the hype. Whatever. The record is good and it's out of print.
625 Thrashcore
put this out and there are probably 1,000 of them.
Download Insect Warfare-At War With Grindcore