I caught Neil Hamburger's set last night, which I wasn't really looking forward to on account of the fact that I've seen several videos of him doing stand-up live and it never really made an impression on me. Luckily, I was completely taken by surprise by his set. Something just doesn't translate from his live show and the videos you see of him. Go see him on tour, but skip the opening act Daiquiri, a boring one man noise/pop show.
Middle Class-Out of Vogue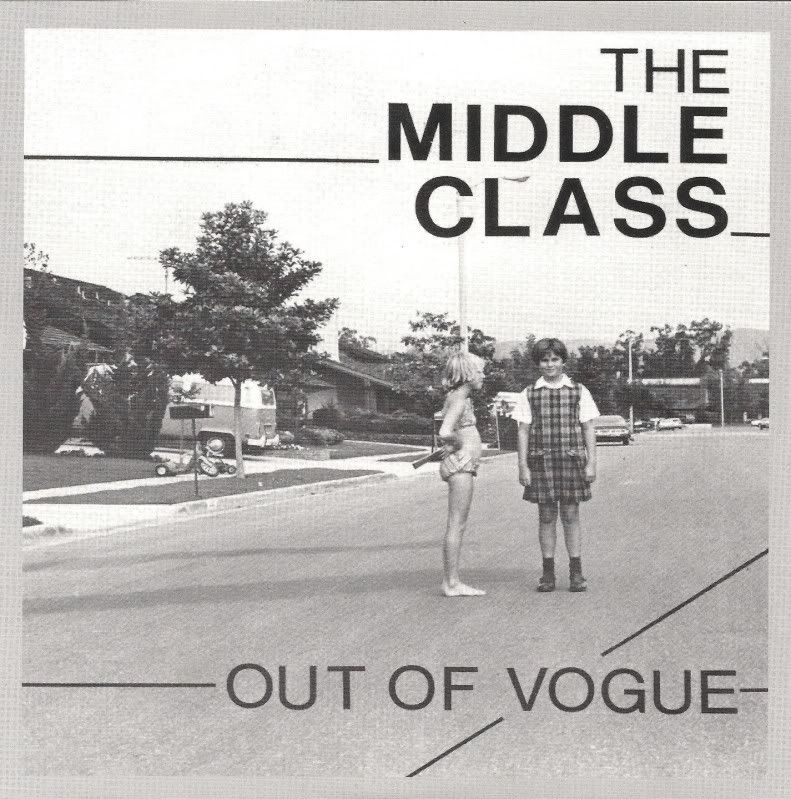 I'm sure this has been posted on a million other blogs before but fuck it, I'm doing it now. This is pretty commonly referred to as the very first American hardcore record. It came out of Southern California in 1978 or so. It's not bad, and really does make the line between the Ramones and the Teen Idles a lot more obvious. The first song on the second side ("Situations") is probably my favorite, but "Out of Vogue" is still pretty good. I think I like the artwork better than the music.
Supposedly this band turned into an art rock band and put out a couple of LPs in the 80s.
Download Middle Class-Out of Vogue